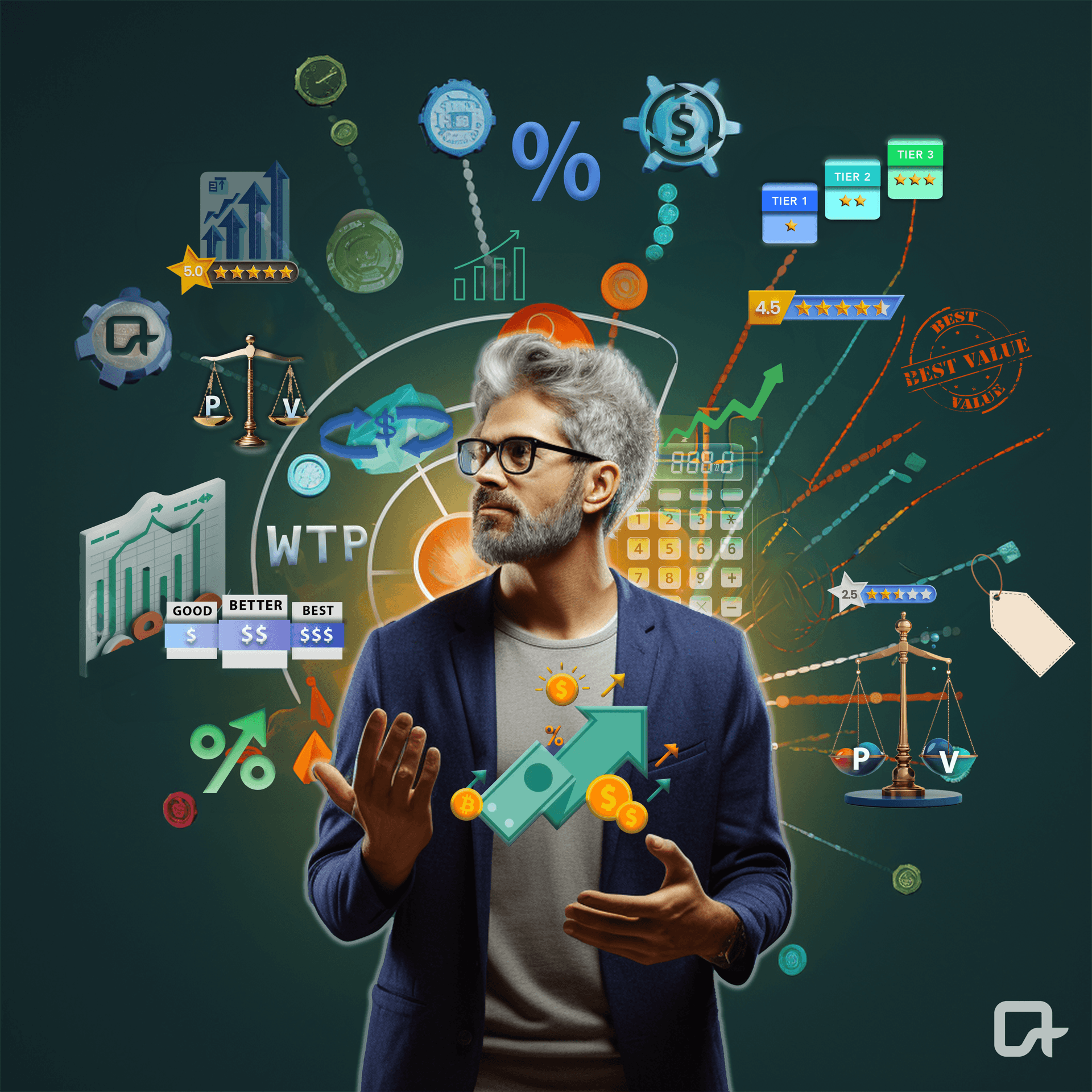 how we help
Pricing Strategy
Optimizing Across the Entire Pricing Lifecycle: Pricing Strategy to Tactics
We have an extensive track record leveraging our pricing expertise to drive overall growth for our clients in the technology, media, internet, entertainment, sports, and eCommerce sectors. We help navigate the complexities across the entire pricing ecosystem - defining the price strategy, determining the optimal pricing structure and metrics, and executing the plan in-market. In the end, we determine the best path forward for clients to align their prices to the actual value they deliver to customers.
Capture Value in a Dynamic and Disruptive Environment
Pricing is a fundamental strategic decision, and one of the most important levers to driving profitable revenue growth for companies. However, rapidly changing consumer needs and expectations, technological advances that create more price transparency, AI-empowered search and recommendation algorithms, and shifting competitive environments all mean that a successful price strategy today may not be viable tomorrow. We create solutions that not only capture near-term pricing opportunities, but also ensure solutions are sustainable longer-term.
Pricing and Industry Expertise Working in Parallel
Knowing how to utilize pricing effectively can unlock significant upside, but that requires a deep understanding of both the customer and specific industry dynamics. Pricing structures, operating models, and metrics must be in sync with industry-specific market opportunity, customer value perception, and competitive dynamics in order to drive success. Our deep expertise in technology, media, internet, entertainment, sports, and eCommerce coupled with our pricing capabilities allows us to maximize our impact for our clients to achieve their pricing objectives.
Activate's Pricing Strategy Experience
Our pricing experience for technology, media, internet, and eCommerce clients include:
Developing pricing strategy (e.g. balance between pricing for monetization/profitability and new customer acquisition)

Conducting extensive customer and consumer research to determine willingness to pay, value drivers, and identify pricing opportunities that can drive revenue upside

Designing packaging and pricing models (freemium, packaging tiers, pricing metrics and levels)

Creating dynamic pricing structures and levels (price bands, pricing rules, prioritized price change triggers)

Optimizing the portfolio-pricing-channel dynamic to differentiate assortment and prices across channels

Price positioning alignment and improvements given customer value perception

Required changes in product development to enhance monetization

Redesigning sales, product, marketing, and incentives to capture upside from new pricing approaches

Pricing governance (e.g. KPIs, incentive alignment, organizational structure, monitoring, tracking)
Key Strategic Questions
We help clients answer significant pricing questions along the way:
What do customers actually value in our product? How does that differ by key customer segments?

What elements within our value proposition are customers actually willing to pay for?

How do we adjust our current pricing approach that can drive better customer acquisition? Drive trade-up? Increase customer retention?

What is the best method to better differentiate our prices to capture differences in needs and willingness to pay?

What would be the impact of changing our current pricing model (e.g. from pay-per-use to subscription-based)?

What is the right way to announce price adjustments to the market?

How do we enforce price integrity within the organization (from marketing to sales to finance)?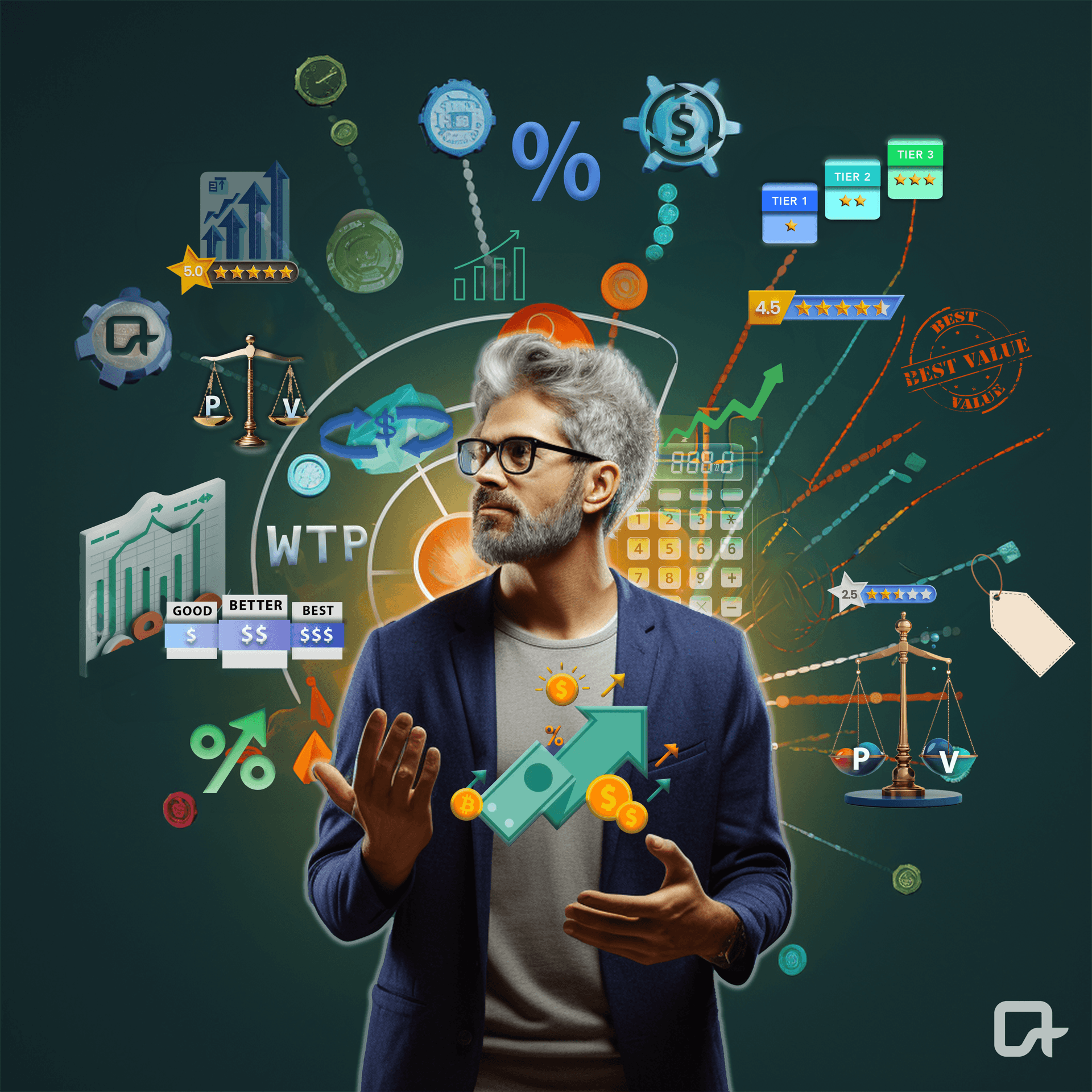 Impact examples
Example #1
Redesigning the dynamic pricing program for a U.S. online apparel retailer
We determined key pricing algorithms and business rules to regulate pricing actions for changes in product demand profile and market conditions/competitiveness. In addition, we established and incorporated rules for competitive pricing into an overall pricing framework that resulted in launching a multifaceted, enterprise-wide pricing program to ensure competitive/dynamic pricing continued to operate in a way that improved pricing effectiveness and efficiency.
Example #2
Developing the internal pricing process for a major data services provider
We re-designed the entire organizational pricing process, including reinforcing and empowering a centralized pricing team, and equipped them with enhanced access to data and improved pricing metrics. We also developed a client migration plan to help address pricing leakage and implement superior pricing discipline.
Example #3
Increasing revenue growth for a major U.S. big 3 professional sports team
We identified major gaps in terms of process discipline and tools vs. other teams, particularly under-utilizing analytics tools and capabilities to create more dynamic ticket prices, and created new dynamic pricing capabilities. This resulted in improved sell-through rate for game day ticket and mid- to high-single digital single ticket revenue improvement
Example #4
Refined product offering and prices for consumer financial software
We identified key value drivers, willingness to pay thresholds, and price sensitivity of various product features for different customer groups. We also tested potential packaging alternatives (e.g., base product vs. add-ons) to develop the new product offering lineup with adjusted prices to drive more paid customer acquisition.